Our commitment to providing efficient and exceptional service has us utilizing leading edge software and fiber optic cameras among other technological advances.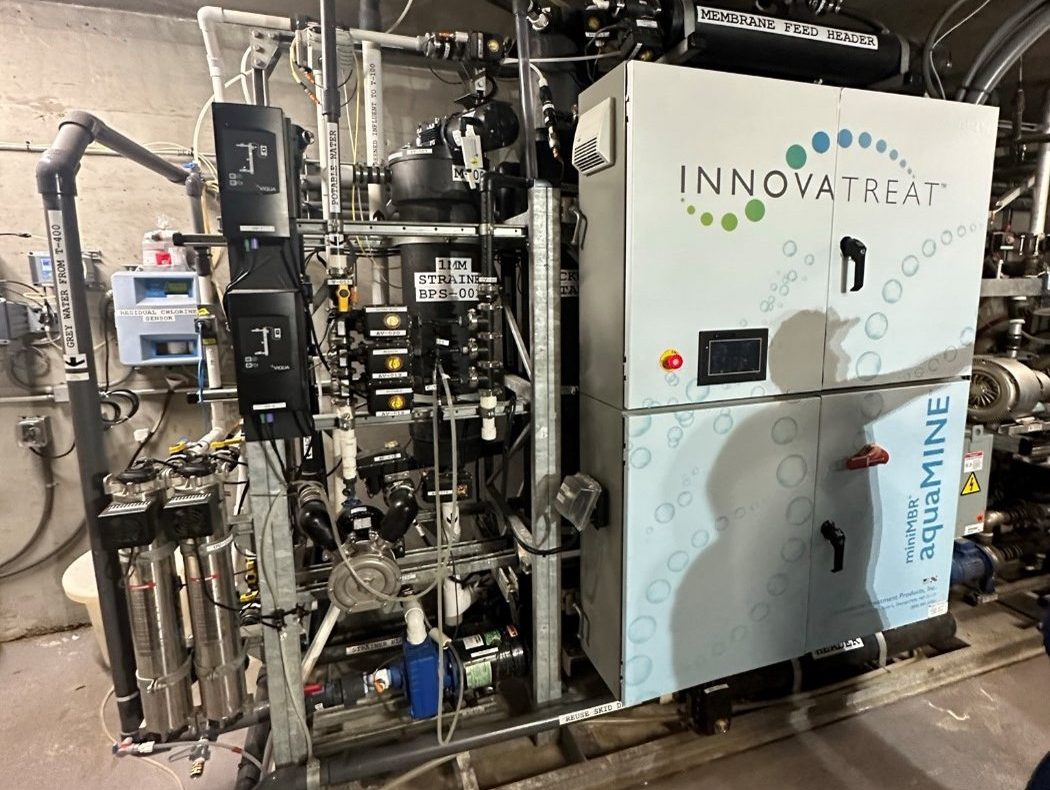 Water Reclamation
Water conservation is becoming a more crucial element in the future of Hawaii. Commercial Plumbing is able to design and install R-1 Greywater recycling systems that provide an alternative to existing water supplies and be used to enhance water security, sustainability, and resilience. For more information, please visit the link, here.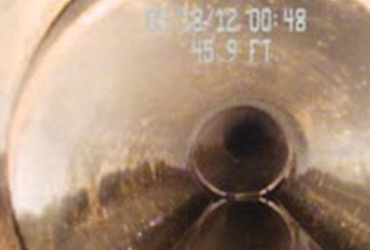 Pipe inspection
Commercial Plumbing has the ability to tone, camera and video existing underground pipe conditions with the latest technology for pipe inspections. For additional information, please contact us.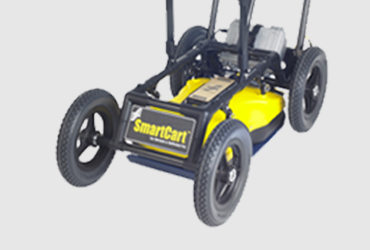 Ground Penetrating Radar (GPR)
Commercial Plumbing has the technology and ability to map underground structures and features. By employing radio waves to probe the ground, we are able to locate buried pipes and cables without disturbing the surface.This allows us to safely remove any surface and subsurface material to complete an underground plumbing repair. Moreover, we also use GPR to assess concrete structures. Prior to any cutting or coring, we scan the targeted area to avoid reinforcements, post-tension cables, conduits, and pipes. By means of an in-house GPR team, we are able to increase efficiency in a variety of projects.
Trimble MEP
Commercial Plumbing has invested in Trimble MEP layout systems. This allows us to increase productivity and simplify the lay out of sleeves and hangers. One person can accurately lay out hundreds of points in a single day even when the design is complex. The software provides precise location of pipe; duct and cable tray hangers; pipe and electrical conduit sleeves for floor and wall penetrations. Further, Trimble MEP enables us to take 3D positional data to the field digitally, increasing productivity and accuracy by improving layout processes.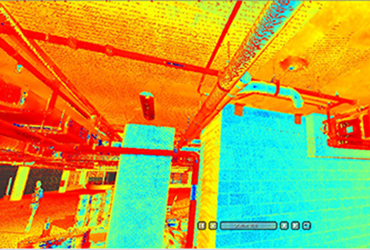 3D LASER SCANNING
In addition to the Total Station we have added a 3D laser scanner to our repertoire which allows us to more quickly and accurately document existing conditions to improve design and fabrication in the BIM process. It also improves quality control during construction and allows us to provide more accurate as-builts.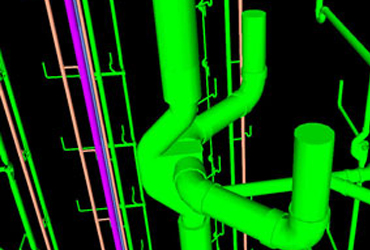 Building Information Modeling (BIM)
The key to any successful project is clear, concise understanding between architects, engineers, construction professionals, facility managers, and owners. Today, building information modeling (BIM) is breaking down barriers and bridging communication between extended design and construction teams, providing consistent and reliable information across the scope of a project. BIM is an integrated process that vastly improves project understanding and allows for predictable outcomes. This visibility enables all project team members to stay coordinated, improve accuracy, reduce waste, and make informed decisions earlier in the process— helping to ensure the project's success. Commercial Plumbing has invested and has the resources to provide BIM services on any project as needed.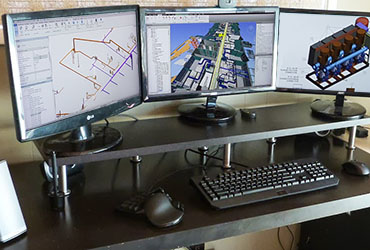 CAD Design
Our full time in-house CAD operators provide up to date personalized service for all projects we undertake. Our operators draw on over 15 years of combined experience in the plumbing and fire protection industry and include certifications in NICET II, III, and IV. Our design capabilities utilize AutoCAD, HydraCAD and 3D pipe design in conjunction with Trimble and BIM.